Medewerker Technische Dienst
Omschrijving vacature Medewerker Technische Dienst
Heb jij een passie voor de Techniek, en ben jij een gedreven en ervaren vakman? Dan zijn wij op zoek naar jou!
Verantwoordelijkheden
Voor onze afdeling technische dienst zijn wij op zoek naar een nieuwe collega. In de functie van medewerker technische dienst verricht je alle voorkomende werkzaamheden, zowel binnen de elektrotechniek als loodgieter, verwarming, houtbewerking, schilderen e.d. Concreet, de volgende taken volgens de hoogste normen:
Uitvoeren van dagelijkse routine en preventief onderhoud in de hotelkamers;
Reageert snel en efficiënt op eventuele onderhoudsoproepen die zich voordoen;
Voer het preventieve onderhoudsschema uit en zorg ervoor dat alle apparatuur en aangewezen gebieden worden onderhouden volgens de vereiste standaard;
Houd alle gereedschappen, apparatuur en werkgebieden in goede staat. Houd uw technische trainingskennis en -vaardigheden up-to-date.
Om deze werkzaamheden zo goed mogelijk te kunnen vervullen is het gewenst dat je beschikt over een technische opleiding en werkervaring.
Jouw profiel
Je hebt een elektrotechnische opleiding en / of ervaring op LBO / MBO niveau;
Je hebt werkervaring in de techniek / onderhoud;
Je bent woonachtig in de omgeving en kunt (als het nodig is) flexibel omgaan met werkdagen en werktijden;
Je kunt zowel in teamverband als zelfstandig goed functioneren;
Je bent breed inzetbaar en waar nodig te leren om zo de meest voorkomende werkzaamheden uit te kunnen voeren binnen de technische dienst.
Arbeidsvoorwaarden
Werk in het grootste Van der Valk Hotel met veel internationale gasten;
Vanaf € 65,- overnachten bij alle Valk Exclusief hotels;
De mogelijkheid om 3 x in de week met een trainer in een kleine groep te sporten en daarbij tegelijkertijd je nieuwe collega's beter leren kennen;
De mogelijkheid gratis gebruik maken van onze sportfaciliteiten buiten de groepstraining om;
Korting op je zorgverzekering bij CZ en VGZ;
Reiskostenvergoeding van € 0,19/km (eerste 5 km enkele reis is voor eigen rekening).
Nog vragen na het lezen van onze vacature? Bel ons op: 0252-629287 of klik hier om een whatsapp te sturen en wellicht kunnen wij iets voor elkaar betekenen!
Come join the family…
Stel je aan ons voor door nu te solliciteren en wellicht word jij onze nieuwe collega!
Heb jij interesse in deze functie?
Dan ontvangen wij graag je motivatie met CV! Je kunt reageren via ons Sollicitatieformulier.
Acquisitie n.a.v. deze advertentie wordt niet op prijs gesteld.
Trefwoorden:


Deel deze vacature
Van der Valk Hotel Schiphol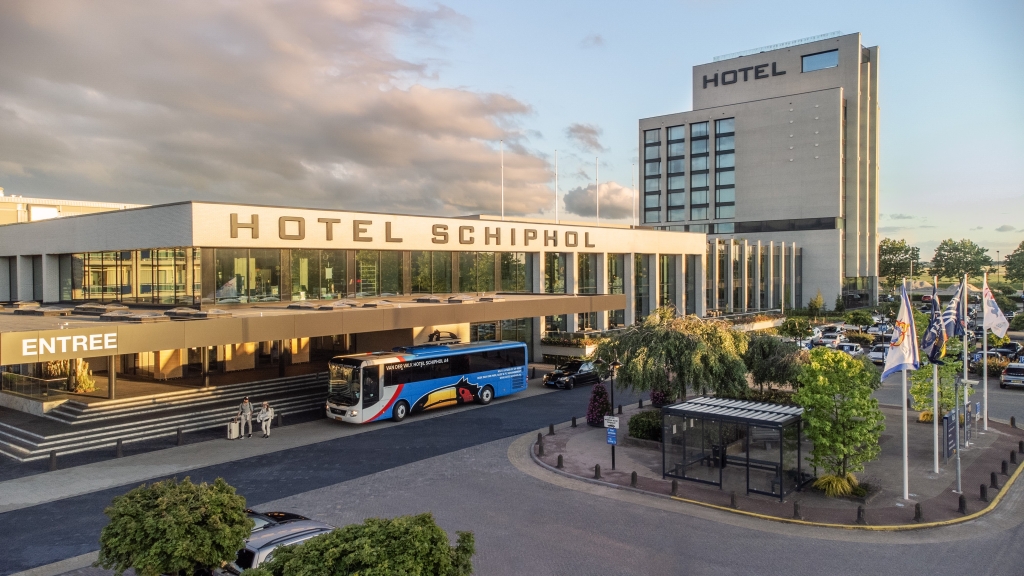 Rijksweg A 4 Nr.3
2132 MA  Hoofddorp - Schiphol
Contactpersoon

Personeelszaken
Bob Wagner
0252-629287