Frontoffice Medewerker
Bedrijfs (afdelings) omschrijving

We heten je graag welkom in dé horecafamilie van Nederland! Gastvrijheid, doorpakken, je thuis voelen, leren van fouten en plezier hebben in je werk. Daar draait het bij ons om. Nieuwsgierig naar onze familie?
Klik dan hier


Functieomschrijving
Jij en je collega's zijn altijd voorbereid op alle mogelijk voorkomende situaties, ook de stressvolle: because you never get a second chance to make a first impression! Hotel Schiphol A4 is de grootste airporthotel van de Benelux. Een spannende uitdaging als je graag in de drukte en hectiek werkt. Veel internationale, zakelijke en leisure gasten komen bij jou aan de balie. En wij zijn ervan overtuigd dat jij dat kunt!


Wat staat er op jou te wachten?
Jij checkt de gast in en uit met een glimlach;
Jij ziet de gasten al van mijlenver aankomen en staat klaar om ze van alle informatie te voorzien;
Naast het feit dat je de gasten uitstekend te woord staat achter de frontdesk, doe je dit ook graag telefonisch;
Houd je van afwisselend werk? Dan heb je de mogelijkheid om administratieve taken op te pakken. Denk hierbij aan kamerreserveringen verwerken, het opstellen van de aankomstlijsten en vragen van gasten beantwoorden via de mail;
Na een fantastisch verblijf zorg jij voor de eindfinanciering;
Wij werken met IDPMS reserveringsysteem, geen ervaring? Geen probleem, we leren het je graag!
Daarnaast maken wij gebruik van verschillende wisseldiensten, namelijk: 07:00-15:30 / 12:00-20:30 / 15:30-24:00.

Functievereisten
Spreek jij meerdere talen? Dat is heel handig in een internationaal hotel;
Ook in de weekenden en op feestdagen leg je de gasten graag in de watten;
Aantoonbare ervaring binnen de hotelbranche als frontoffice medewerker is een pré.
Valk voordelen

Wij willen jou en daarom bieden wij:
Salaris aan de hand van ervaring, opleiding en horeca cao;
Heb je liever vaste uren, nul uren, parttime of fulltime? Alles is bespreekbaar!
25 vakantiedagen als je fulltime komt werken (38 uur p/week);
Vanaf € 65,- overnachten bij alle Valk Exclusief hotels;
De mogelijkheid om 3 x in de week met een trainer in een kleine groep te sporten en tegelijkertijd je nieuwe collega's te leren kennen;
Naast de groepstrainingen kan je gratis gebruik maken van de sportfaciliteiten, dat scheelt een sportabonnement;
20% Korting op je rekening in ons restaurant;
Korting op je zorgverzekering via CZ en VGZ;
Reiskostenvergoeding van € 0,19/km (eerste 5 km is voor eigen rekening).
Come join the family…
Zie jij jezelf al helemaal staan? Solliciteer dan nu!.
Nog vragen na het lezen van onze vacature? Bel ons op: 0252-629287 of klik hier om een whatsapp te sturen en wellicht kunnen wij iets voor elkaar betekenen!

Acquisitie n.a.v. deze advertentie wordt niet op prijs gesteld.
Trefwoorden:


Deel deze vacature
Van der Valk Hotel Schiphol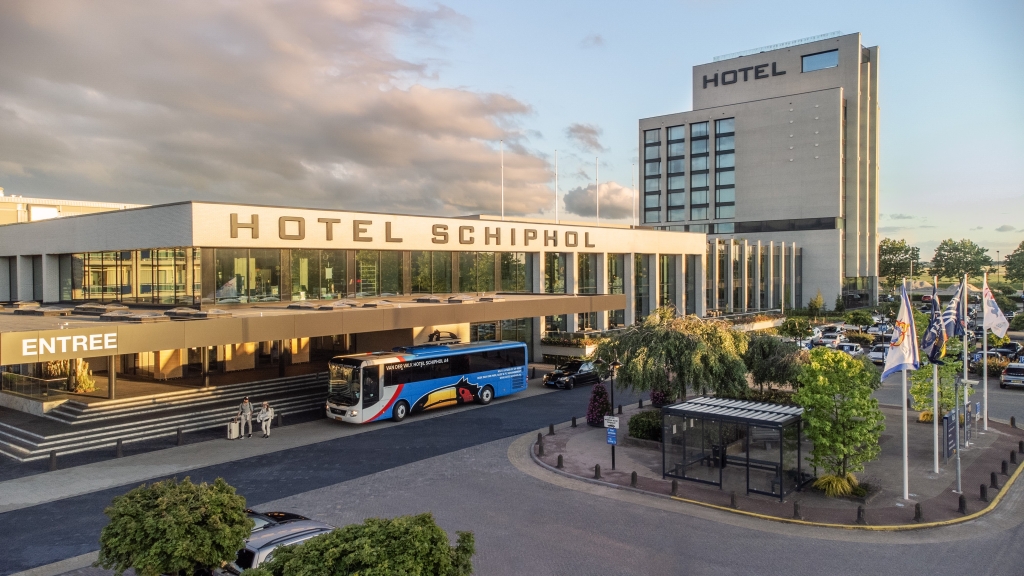 Rijksweg A 4 Nr.3
2132 MA  Hoofddorp - Schiphol
Contactpersoon

Personeelszaken
Bob Wagner
0252-629287