Vogelverzorger
Wij zijn op zoek naar een gemotiveerde en ervaren vogelverzorger die de verzorging van verschillende vogels en pluimvee op zich neemt. Daarnaast ben je ook niet vies van schoonmaken en hard werken en tillen.

Uw werkterrein
We heten je graag welkom in dé horecafamilie van Nederland! Gastvrijheid, doorpakken, je thuis voelen, leren van fouten en plezier hebben in je werk. Daar draait het bij ons om. Nieuwsgierig naar onze familie?
Klik dan hier!
Om meer te weten te komen over de dieren,
klik hier!
Achter ons viersterrenhotelhotel beschikken wij over een prachtig landgoed waar allerlei pluimvee (pony's, paarden, koeien, schapen enz.) en andere boerderijdieren gestald staan. Tevens beschikken wij over enkele volières met allerlei vogels.


Taken en verantwoordelijkheden

Complete verantwoording over de vogels;

Voornamelijk het verzorgen van verschillende vogelrassen;
Opruimen van de vogelkooien en alles er omheen;
Het voeden van de vogels;

Functie eisen
Ervaring in een soortgelijke functie met vogelsoorten is verplicht;
In het bezit van rijbewijs B & E;
Woonachtig binnen maximaal een straal van 30 km vanaf het hotel en in het bezit van eigen vervoer;
U bent een echte dierenvriend!

Wat kunnen wij je bieden?
Alles is mogelijk, als je maar wilt. En wij willen jou! Dus wij bieden:
Salaris aan de hand van ervaring, opleiding en horeca cao;
25 vakantiedagen bij een fulltime aanstelling (38 uur p/week);
Vanaf € 65,- overnachten bij alle Valk Exclusief hotels;
De mogelijkheid om 3 x in de week met een trainer in een kleine groep te sporten en tegelijkertijd je nieuwe collega's te leren kennen
Naast de groepstrainingen kan je gratis gebruik maken van de sportfaciliteiten, dat scheelt een sportabonnement.
20% korting op je rekening in ons restaurant;
Korting op diverse zorgverzekeringen;
Reiskostenvergoeding van € 0,19/km (eerste 5 km is voor eigen rekening heen en terug)

Come join the family…
Word jij onze nieuwe collega? Stel je aan ons voor door nu te solliciteren!
Vragen over de vacature? Onze afdeling personeelszaken beantwoordt met plezier je vragen. Stuur een e-mail naar pz@schiphol.valk.nl of bel of WhatsApp ons op: 0252-629287!
Wellicht word jij binnenkort onze nieuwe collega!
Heb jij interesse in deze functie?
Dan ontvangen wij graag je motivatie met CV! Je kunt reageren via ons Sollicitatieformulier.
Acquisitie n.a.v. deze advertentie wordt niet op prijs gesteld.
Trefwoorden: Vogel- en dierenverzorger, , Vacature, VMBO, Overig, Recreatie, MBO, Noord-Holland, Hoofddorp - Schiphol, vogelverzorger, dierenverzorger, groene vingers, vogels, paarden, koeien, schapen


Deel deze vacature
Van der Valk Hotel Schiphol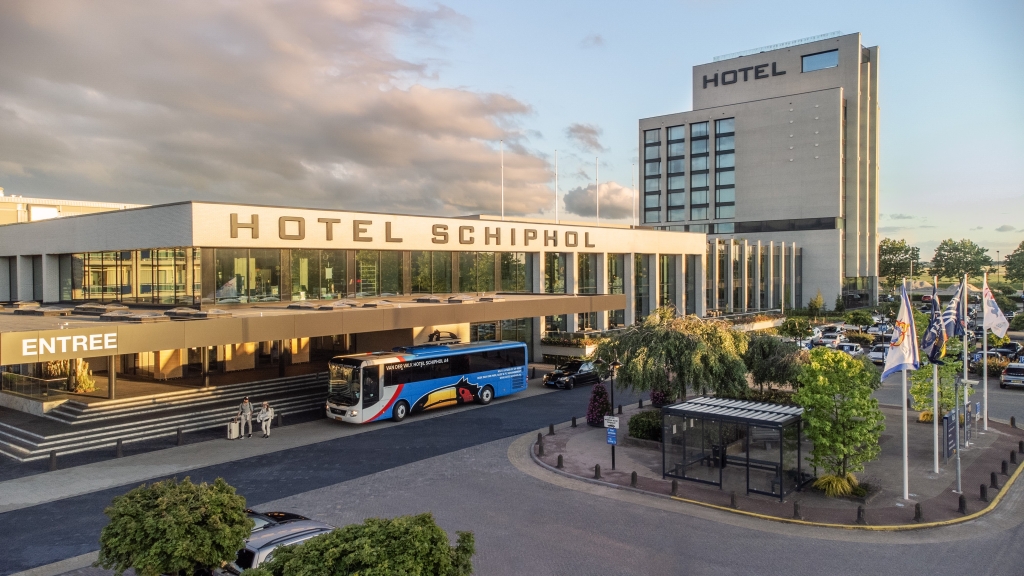 Rijksweg A 4 Nr.3
2132 MA  Hoofddorp - Schiphol
Contactpersoon

Personeelszaken
Dhr. Bob Wagner
0252-629287