Medewerker Reserveringen
Voor deze functie ben je het telefonische visitekaartje van het Hotel.

Je bent verantwoordelijk voor het verwerken van de reserveringsaanvragen en de administratie handelingen.
Bedrijfsomschrijving
We heten je graag welkom in dé horecafamilie van Nederland! Gastvrijheid, doorpakken, je thuis voelen, leren van fouten en plezier hebben in je werk. Daar draait het bij ons om. Nieuwsgierig naar onze familie?
Klik dan hier!

Taken en verantwoordelijkheden:
Verantwoordelijk voor het verwerken van de reserveringsaanvragen;
Alle administratieve handelingen m.b.t. de kamerreserveringen;
Het opstellen van reserveringsbevestigingen;
Het verstrekken van informatie aan gasten zoals hotelfaciliteiten, werking van (technische) apparatuur en toeristische informatie;
Het uitvoeren en tegemoetkomen aan de wensen van gasten en zorgen voor een goede informatievoorziening richting onze gasten;
Het informeren van de gasten over de faciliteiten, mogelijkheden en prijzen.
Functie eisen:
Uitstekende beheersing van Nederlands en Engels in woord en geschrift en bij voorkeur het spreken van een vreemde taal naast Engels;
Ervaring binnen de hotelbranche is een pre;
Ook in de weekenden en op feestdagen leg je de gasten graag in de watten.
Wisseldiensten van maandag tot en met zondag (9:00-17:30/10:00-18:30/12:00-20:30)
Valk voordelen
Wij willen jou en daarom bieden wij:
25 vakantiedagen als je fulltime komt werken (38 uur p/week);
Vanaf € 65,- overnachten bij alle Valk Exclusief hotels;
De mogelijkheid om 3 x in de week met een trainer in een kleine groep te sporten en tegelijkertijd je nieuwe collega's te leren kennen;
Naast de groepstrainingen kan je gratis gebruik maken van de sportfaciliteiten, dat scheelt een sportabbonement;
Korting op je zorgverzekering via CZ en VGZ;
Reiskostenvergoeding van €0,19/km (eerste 5 km enkele reis is voor eigen rekening)
Come join the family…
Word jij onze nieuwe collega? Stel je aan ons voor door nu te solliciteren!
Nog vragen na het lezen van onze vacature? Bel ons op: 0252-629287 of klik hier om een whatsapp te sturen en wellicht kunnen wij iets voor elkaar betekenen!
Heb jij interesse in deze functie?
Dan ontvangen wij graag je motivatie met CV! Je kunt reageren via ons Sollicitatieformulier.
Acquisitie n.a.v. deze advertentie wordt niet op prijs gesteld.
Trefwoorden:


Deel deze vacature
Van der Valk Hotel Schiphol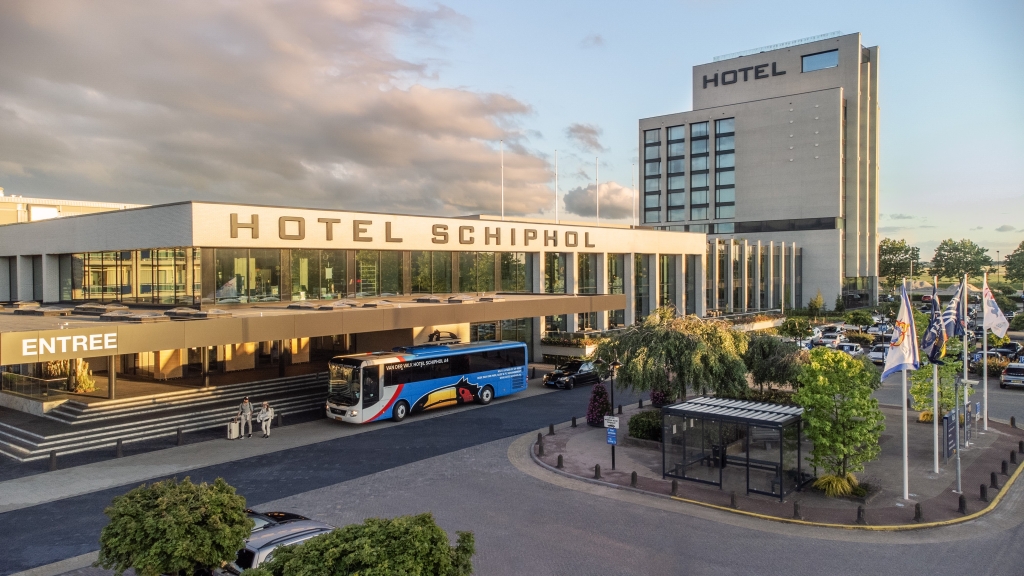 Rijksweg A 4 Nr.3
2132 MA  Hoofddorp - Schiphol
Contactpersoon

Personeelszaken
Bob Wagner
0252-629287