Brasserie medewerker voor de lunch!
Jouw ingredienten:
Jouw doel is om elke dag een glimlach op het gezicht van onze gasten te toveren tijdens de lunch. Samen met je collega's bied je onze gasten een fantastische ervaring in de brasserie/bar!
Waar ga je mee aan de slag:
Gasten verwelkomen en begeleiden;
Opnemen en invoeren van bestellingen;
Gasten de menu- en wijnkaart toelichten;
Tafels uitruimen en indekken;
Voorraden aanvullen;
Schoonmaken en -houden van brasserie en omliggende ruimten;
Bedrijfsomschrijving
We heten je graag welkom in dé horecafamilie van Nederland! Gastvrijheid, doorpakken, je thuis voelen, leren van fouten en plezier hebben in je werk. Daar draait het bij ons om. Nieuwsgierig naar onze familie?
Klik dan hier!
Jij bent onze collega als:
Je een echte sfeermaker bent;
Je geen-dag-hetzelfde baan wilt;
Je collega's je familie wilt noemen;
In het weekend en met de feestdagen werken voor jou perfect is;
Wat kun je van ons verwachten?

Alles is mogelijk, als je maar wilt. En wij willen jou! Dus wij bieden:
Parttime of fulltime contract;
Werk in het grootste Van der Valk Hotel met veel internationale gasten;
25 vakantiedagen als je fulltime komt werken;
Werktijden zijn 9/10 tot 17:00;
Vanaf € 65,- overnachten bij alle Valk Exclusief hotels;
De mogelijkheid om 3 x in de week te sporten met een groepstrainer;
De mogelijkheid gratis gebruik maken van onze fitnessruimte en sportfaciliteiten buiten;
Korting op je zorgverzekering bij CZ en VGZ;
Reiskostenvergoeding van € 0,19 p/km (eerste 5 km enkele reis is voor eigen rekening).
Come join the family!
Word jij onze nieuwe collega? Stel je aan ons voor door nu te solliciteren!
Nog vragen na het lezen van onze vacature? Bel ons op: 0252-629287 of klik hier om een whatsapp te sturen en wellicht kunnen wij iets voor elkaar betekenen!
Heb jij interesse in deze functie?
Dan ontvangen wij graag je motivatie met CV! Je kunt reageren via ons Sollicitatieformulier.
Acquisitie n.a.v. deze advertentie wordt niet op prijs gesteld.
Trefwoorden:


Deel deze vacature
Van der Valk Hotel Schiphol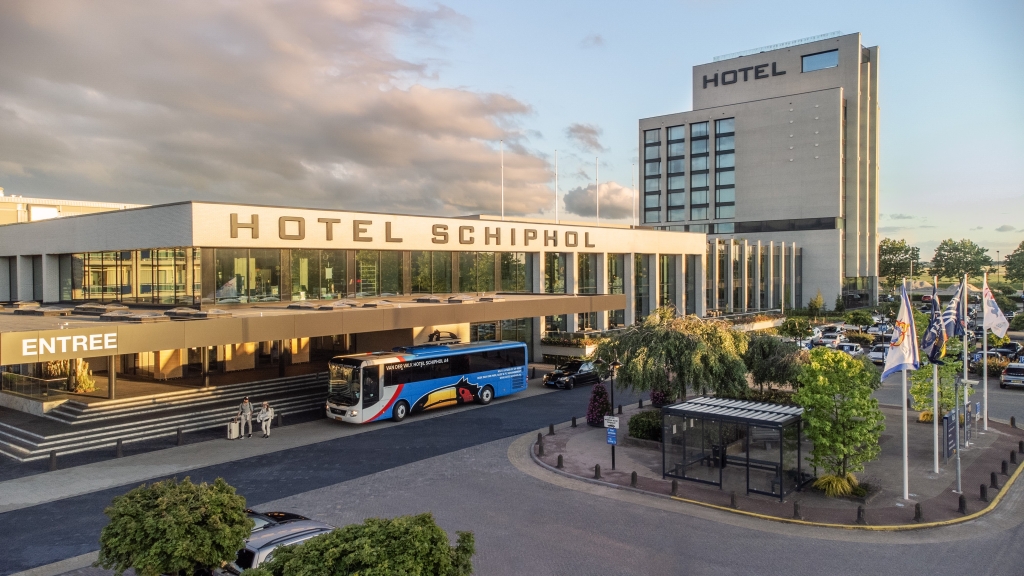 Rijksweg A 4 Nr.3
2132 MA  Hoofddorp - Schiphol
Contactpersoon

Personeelszaken
Bob Wagner
0252-629287