Supervisor bediening (Parttime)
Voor ons restaurant zijn wij op zoek naar een gemotiveerde, enthousiaste supervisor bediening met uitstekende leidinggevende kwaliteiten!


Functieomschrijving
Je werkt graag met mensen en werkt goed in een team. Je hebt geweldige communicatie- en leiderschapsvaardigheden. Je kunt je collega's coachen en motiveren om het beste van zichzelf te geven. Je helpt bij de dagelijkse supervisie van de restaurantactiviteiten en helpt op de vloer tijdens piekuren. Je streeft ernaar de gasttevredenheid continu te verbeteren en de tevredenheid te associëren.


Bedrijfsomschrijving
We heten je graag welkom in dé horecafamilie van Nederland! Gastvrijheid, doorpakken, je thuis voelen, leren van fouten en plezier hebben in je werk. Daar draait het bij ons om. Nieuwsgierig naar onze familie?
Klik dan hier!


Taken en verantwoordelijkheden
Aansturen van medewerkers en zorg dragen voor een goede service en gasttevredenheid;
Begeleiden, opleiden en motiveren van medewerkers;
Zelf verrichten van alle voorkomende werkzaamheden;
Behandelen van opmerkingen en klachten van gasten;
Correct en gastvrij te woord staan van gasten. Beantwoorden van vragen van gasten en medewerkers en waar nodig een toelichting geven;
Het waarborgen van een goed serviceniveau;
Verantwoordelijk voor sluiten;
Begeleiden van feesten en partijen of het a la carte restaurant.

Funtie eisen
Opleidingsniveau: minimaal MBO;
Uitstekende beheersing van Nederlandse taal, goede beheersing Engelse taal;
Ervaring binnen de hotelbranche is een pre;
Flexibele instelling, 24/7 mentaliteit en doorzettingsvermogen;
Enkele jaren operationele en leidinggevende ervaring;
Creatief zijn in het oplossen en voorkomen van problemen;
Hands on mentaliteit;
Representatief, stressbestendig en servicegericht;
Wisseldiensten van 12:00 uur tot 22:00 uur, of van 17:00 uur tot +/- 01:00/2:00 uur;
Beschikbaar in de weekenden.

Arbeidsvoorwaarden
Salariëring volgens horeca cao;
Werk in het grootste Van der Valk Hotel met veel internationale gasten;
25 vakantiedagen als je fulltime komt werken;
Opleidingsmogelijkheden;
Flexibele werktijden en geregeld een weekend vrij;
Vanaf € 65,- overnachten bij alle Valk Exclusief hotels;
De mogelijkheid om 3 x in de week met een trainer te werken aan je conditie;
De mogelijkheid gratis gebruik maken van onze fitnessruimte en sportfaciliteiten buiten;
Korting op je zorgverzekering bij CZ en VGZ.
Reiskostenvergoeding van €0,19/km (eerste 5 km is voor eigen rekening)
Nog vragen na het lezen van onze vacature? Bel ons op: 0252-629287 of
klik hier
om een whatsapp te sturen en wellicht kunnen wij iets voor elkaar betekenen!



Come join the family!
Stel je aan ons voor door nu te solliciteren en wellicht word jij dan onze nieuwe collega!



Heb jij interesse in deze functie?
Dan ontvangen wij graag je motivatie met CV! Je kunt reageren via ons Sollicitatieformulier.

Acquisitie n.a.v. deze advertentie wordt niet op prijs gesteld.
Trefwoorden:

Deel deze vacature
Van der Valk Hotel Schiphol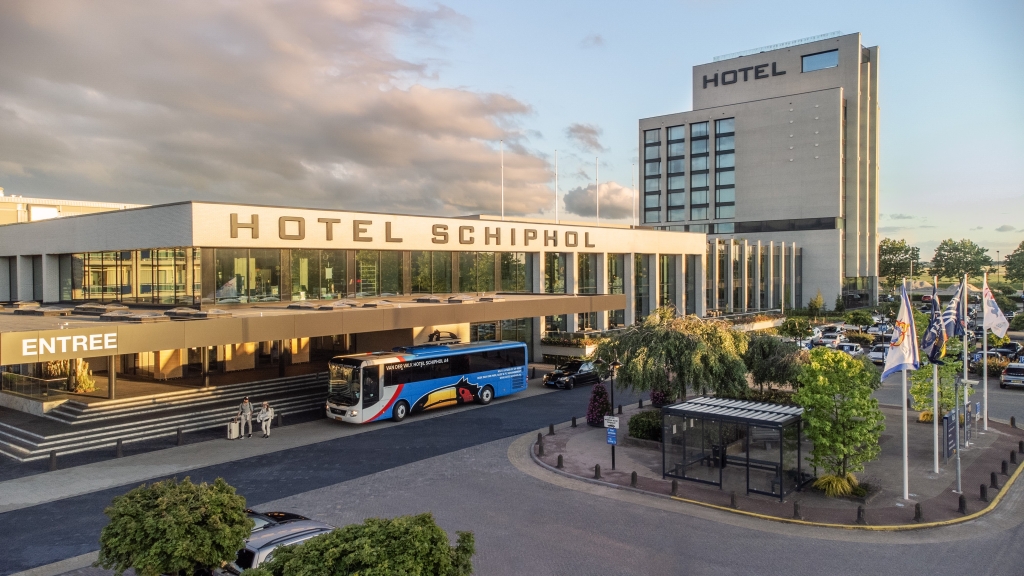 Rijksweg A 4 Nr.3
2132 MA  Hoofddorp - Schiphol
Contactpersoon

Personeelszaken
Bob Wagner
0252-629287