Handyman
Handyman

Ben jij thuis die behulpzame buurman of vrouw die geen klus uit de weggaat? Ben jij gezegend met twee rechterhanden? Zoek jij een leuke job in een internationale omgeving? Een omgeving waarbij jij je technische kennis zelfstandig of samen met je collega's kunt inzetten om storingen en problemen op lossen? Dan zijn wij naar jou op zoek!
Het is wel van belang dat je netjes kan werken binnen een team, want jij gaat namelijk samen (of zelfstandig) met je collega's op pad om de klusjes in ons hotel te klaren. Door de juiste samenwerking zorgen jullie er samen voor dat dit het beste resultaat heeft. Ervaring is niet vereist, je nieuwe collega's leren je namelijk graag alle kneepjes van het vak.


Jouw verantwoordelijkheden
Ondersteunen facilitaire afdeling (lampen ophangen/vervangen, eenvoudig onderhoud etc.);
Schoonhouden van onze werkplaats / openbare ruimtes;
Vervangen van kapotte lampen;
Repareren van bedden / meubels;
Ontstoppen van wastafels, douches en wc's;
Kleine schilderwerkzaamheden;
Schoonhouden van de terreinen rondom het hotel;
Lichte elektra werkzaamheden;
Begeleiden van externe bedrijven bij onderhoud aan Water en Lucht installaties etc.;
Het liefst ben jij de hele dag bezig met je twee rechter handen om secuur te werk te gaan;
Raporteren aan de Hoofd Technische Dienst.
Jouw profiel

Je bent handig en hebt affiniteit met techniek;
Je bent in staat in zelfstandig en in een teamverband samen te werken.
Ervaring is niet vereist, motivatie wel!
Valk voordelen
Wij willen jou en daarom bieden wij:
25 vakantiedagen als je fulltime komt werken (38 uur p/week);
Vanaf € 65,- overnachten bij alle Valk Exclusief hotels;
De mogelijkheid om 3 x in de week met een trainer in een kleine groep te sporten en tegelijkertijd je nieuwe collega's te leren kennen;
Naast de groepstrainingen kan je gratis gebruik maken van de sportfaciliteiten, dat scheelt een sportabbonement;
Korting op je zorgverzekering via CZ en VGZ;
Reiskostenvergoeding van €0,19/km (eerste 5 km enkele reis is voor eigen rekening)
Come join the family…
Word jij onze nieuwe collega? Stel je aan ons voor door nu te solliciteren!
Nog vragen na het lezen van onze vacature? Bel ons op: 0252-629287 of
klik hier
om een whatsapp te sturen en wellicht kunnen wij iets voor elkaar betekenen!
Heb jij interesse in deze functie?
Dan ontvangen wij graag je motivatie met CV! Je kunt reageren via ons Sollicitatieformulier.
Acquisitie n.a.v. deze advertentie wordt niet op prijs gesteld.
Trefwoorden:


Deel deze vacature
Van der Valk Hotel Schiphol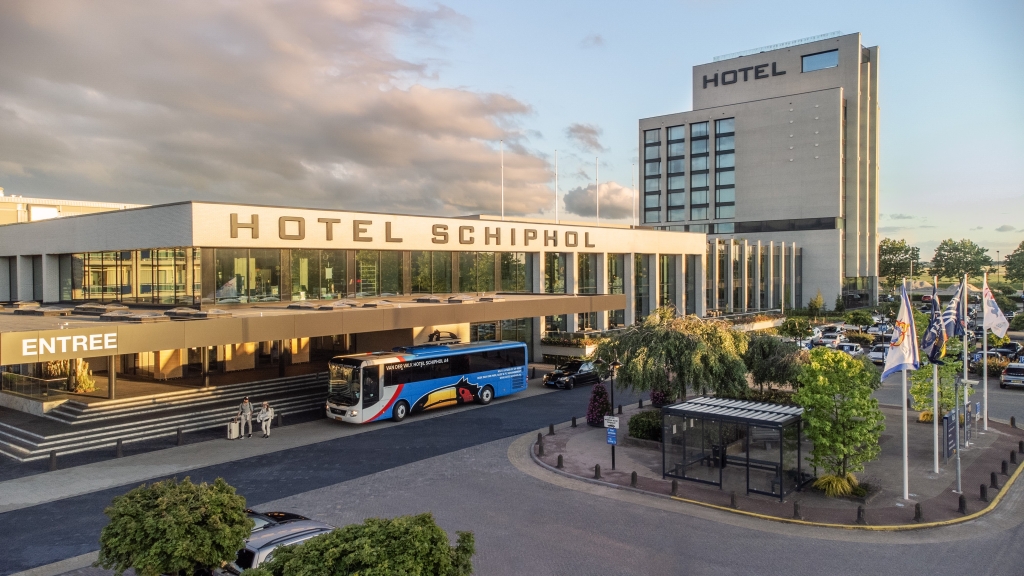 Rijksweg A 4 Nr.3
2132 MA  Hoofddorp - Schiphol
Contactpersoon

Personeelszaken
Bob Wagner
0252-629287