Banqueting Medewerker
Word jij enthousiast van het service verlenen aan (hotel)gasten? Ben jij bekend met het opzetten van zalen en bedienen van (grote) gezelschappen? Kun jij de rust bewaren en ervoor zorgen dat het de gasten aan niets ontbreekt? Dan zijn wij op zoek naar jou!
Bedrijfsomschrijving
We heten je graag welkom in dé horecafamilie van Nederland! Gastvrijheid, doorpakken, je thuis voelen, leren van fouten en plezier hebben in je werk. Daar draait het bij ons om. Nieuwsgierig naar onze familie? Klik dan hier!
Taken en verantwoordelijkheden:
Klaarzetten/opbouwen van de zalen, audiovisuele apparatuur gereed maken, maken en serveren van dranken, het ontruimen/afbouwen van zalen na afloop, problemen oplossen;
Ontvangen van gasten of opdrachtgevers, verwijzen naar de te gebruiken zaal;
Toelichten/demonstreren van de werking van de audiovisuele apparatuur. Onderzoeken en verhelpen van gemelde storingen tijdens zalengebruik;
Afstemmen met zalengebruikers over programma (serveertijdstippen, lunchpauzes, bijzondere menuwensen, tafelschikking, bargebruik). Doorgeven van bijzonderheden aan restaurant, bar of keuken;
Verrichten van overige, met het bovenstaande verband houdende, werkzaamheden in opdracht van de leidinggevende.
Arbeidsvoorwaarden
Salaris aan de hand van ervaring, opleiding en horeca cao;
25 vakantiedagen als je fulltime komt werken (38 uur p/week);
Vanaf € 65,- overnachten bij alle Valk Exclusief hotels;
De mogelijkheid om 3 x in de week met een trainer in een kleine groep te sporten en tegelijkertijd je nieuwe collega's te leren kennen
Naast de groepstrainingen kan je gratis gebruik maken van de sportfaciliteiten, dat scheelt een sportabonnement.
20% korting op je rekening in ons restaurant;
Korting op je zorgverzekering via CZ en VGZ;
Reiskostenvergoeding van € 0,19/km (eerste 5 km is voor eigen rekening).
Nog vragen na het lezen van onze vacature? Bel ons op: 0252-629287 of stuur een whatsapp en wellicht kunnen wij iets voor elkaar betekenen!
Come join the family…
Stel je aan ons voor door nu te solliciteren en wellicht word jij onze nieuwe collega!
Heb jij interesse in deze functie?
Dan ontvangen wij graag je motivatie met CV! Je kunt reageren via ons Sollicitatieformulier.
Wellicht word jij binnenkort onze nieuwe collega!
Acquisitie n.a.v. deze advertentie wordt niet op prijs gesteld.
Je kunt reageren via ons Sollicitatieformulier.

Acquisitie n.a.v. deze advertentie wordt niet op prijs gesteld.
Trefwoorden: Banqueting Medewerker, Vacature, vergaderzaal, MBO, Horeca , business, Van der Valk, Noord-Holland, Hoofddorp, Schiphol, Toerisme, Recreatie, seminar, vergadering, feestavond, evenement, evenement, event, Meeting en Events Medewerker


Deel deze vacature
Van der Valk Hotel Schiphol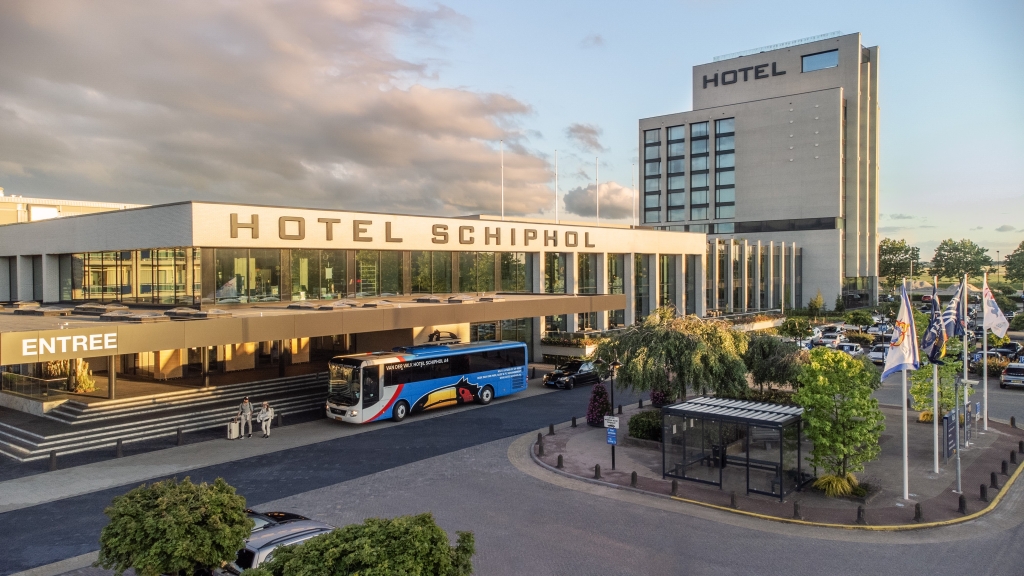 Rijksweg A 4 Nr.3
2132 MA  Hoofddorp - Schiphol
Contactpersoon

Personeelszaken
Dhr. Bob Wagner
0252-629287